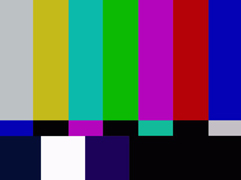 'This is Only a Test' is a SAG short film by Bill Sorice which is currently in production


~~~~~~~~~~~
LOGLINE...

A Girl's journey encountering varied tests during the different stages of her life. It's Pink Floyd The Wall meets a Calvin Klein AD
'This is Only a Test' on FACEBOOK
~~~~~~~~~~~




VINNY VINO is an award winning short film by
Bill Sorice
~~~~~~~~~~~

A brief synopsis...


Bordering on the absurd, this trailer-style dark comedy spoof takes a look at a trigger-happy New York mob boss who needs to decide between blood... and wine.
It's the Godfather meets the Sopranos meets Goodfellas meets... Sideways.

VINNY VINO website




~~~~~~~~~~~




'Out
of
the
Box' premiered at The Producers Club Grande Theatre - 358 West 44th Street NYC on September 14, 2005.
~~~~~~~~~~~

A brief synopsis...


Larry, a Queens, NY native took the path "THEY" told him to take - an education, a decent job, a nice car and a wife who's life's ambition is to buy a house in Long Island...only 30 more years to white shoes and shuffleboard in Florida. I guess that's it? What does it take to think 'Out of the Box'? This character driven timeless comedy written and directed by Bill Sorice explores breaking down barriers and demystifying unconventional mindsets.

~~~~~~~~~~~



---